Upcoming Events
Both in-person & virtual events are a vital part of how we connect, inspire, and equip the students we're blessed to serve. They are designed to be a fountain of both professional development & career wisdom that can be implemented now & for a lifetime. Our events feature diverse leaders & impact players from various backgrounds & industries. We have a lot in store, so stay tuned for your next opportunity to attend our next game-changing event!
Internship Success Summits
Past Events

2022 National Internship Awareness Week
The final week of each September, we're honored to lead this national initiative. National Internship Awareness Week thoroughly enriches the internship ecosystem in the United States by promoting the vital importance of internships, organizations showcasing their internship opportunities, educating students on how to maximize them, and colleges providing educational sessions on campuses. Millions of students don't complete internships each year due to a lack of awareness of what's available or waiting too late to apply. NIA Week serves as a yearly & powerful conduit to help diversify and expand access to internships that will have a lasting impact.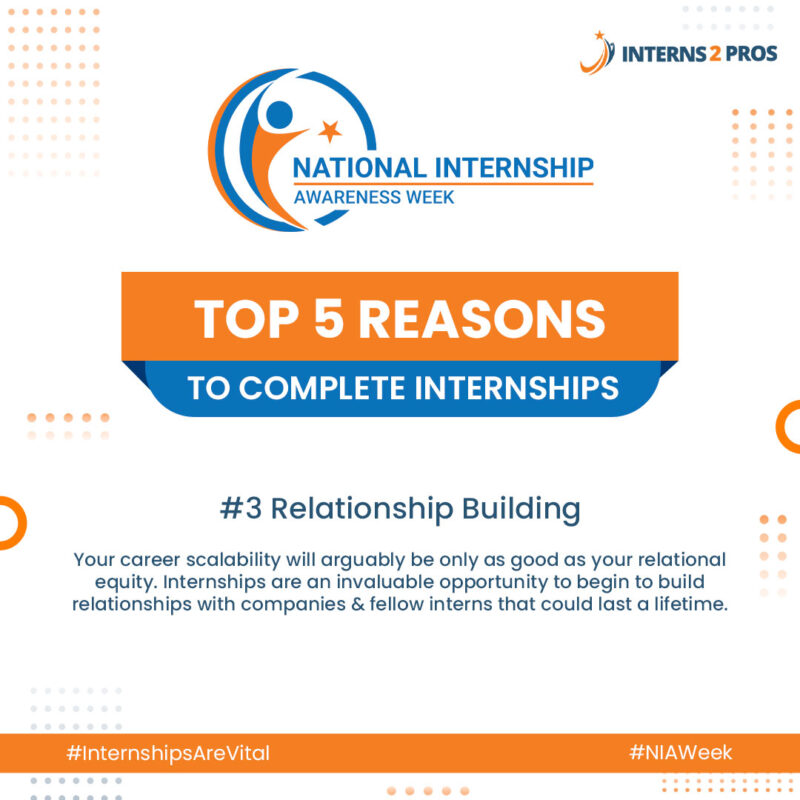 2022 Intern Connect x National Intern Day Recap
2021 Early Sports Career Success Summit
2021 Internship Success Summit
Exclusive Wisdom Sessions
2021 Leadership & Career Wisdom Session
Featuring: FOX
Stay tuned for our Internship & Career Success Series events coming soon!